Who We Are
CONSULTANCY

Based on our experience in the industry we offer our clients with complete guidance, designs, & technical solutions for their projects.

MANUFACTURING & SUPPLY

We manufacture & supply concrete blocks of all types namely solid blocks, hollow blocks, including pavers of different shapes, sizes, colors and stones such as kerb stone & edge stone.

CIVIL WORK / FITTING

We offer complete civil work for our blocks, & pavers. Considering the volume of work, we also contract for residential and commercial projects based on our client's needs.
---
History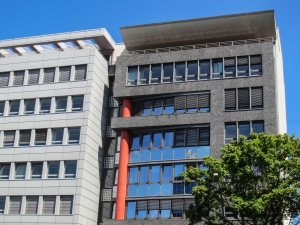 Gillani Builders and Developers is in the Market of Construction & Real Estate business for over 2-decades & is the permanent member of ABAD, Geelancrete is the most recent endeavor which is founded and lead under the same management. Our goal is to provide the construction industry with the highest quality & low-cost concrete based building material & offers custom design solutions for our client's best interest.
2016 – Moves its headquarters to a new building
2014 – Porto creates its new brand
2006 – Porto opens it doors in London
2003 – Inauguration of the new office
2001 – Porto goes into business
---